Sudha Chandran is a renowned Indian Film and TV actress- a well accomplished Bharatanatyam dancer as well. But there are so many celebrities which have formal dance training.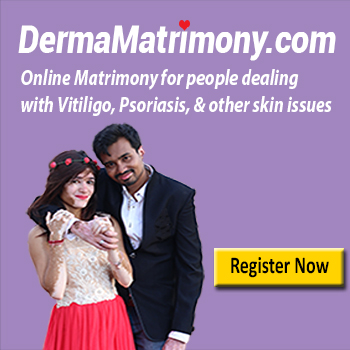 So, what makes Sudha Chandran so special?
Her extraordinary display of courage and persistence to realize her dream of becoming a dancer despite of leg amputation surely makes her a source of inspiration to all of us.
Her never-say-die attitude can inspire the generations to come, especially the young girls. Sudha Chandran's life story has been included in primary school textbooks by various Indian states to inspire children.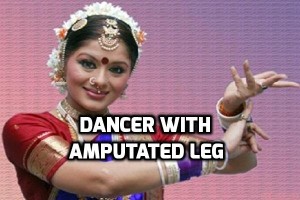 She was born to cultural Telugu parents in Mumbai. She was the only child of her parents. Seeing her passion for dancing, his father decided to enroll her in a dancing institute at an early age. She started dancing at a very young age of 3 and gave her first stage performance at the tiny age of 8. She learnt dancing along with her academic education and by the time she had turned 16, she was a rising star of the dancing world with 75 stage performances under her belt.
She was a brilliant student in academics as well. But, dancing has always been her first love.
I got 80% marks in the 10th standard and everyone was expecting me to take the science stream for further studies. But, I opted for arts just to continue with my dancing.
Just 4 months before her 16th birthday, she met with an accident while travelling in a bus in Tamil Nadu. Her right leg got damaged- a fracture and some cuts. Due to the sudden rush of critical patients, she was attended by medical interns who didn't notice the cuts on her right ankle. They just wrap her leg with POP plaster. It resulted in severe infection and the doctors were left with no other option but to amputate her right leg 7.5 inches below the knee to avoid the spreading of infection.
She left devastated. All her dreams of making a name in the dancing world got shattered and she just couldn't do anything at all. The negative thoughts- depression, anger, frustration- overpowered her all over.
But, she was not a quitter. Her passion for dancing made her walk again with the help of an artificial limb.
She started using Jaipur leg (a rubber based artificial limb) and it took her 4 months to walk straight with them.
Jaipur leg refers to artificial limbs originally designed and manufactured in Jaipur, India.
After getting comfortable in walking, she started practicing the dance steps. It was a painful journey where she was required to learn each and every step again. There were moments when her leg would bleed. But, she kept going.
After the accident, people used to come home and feel sorry for me that I wouldn't be able to dance again. But, certainly, they were not aware of my passion for dancing. I proved them all wrong and returned to stage just after 3 years of the accident.
Regular physiotherapy and practice gave her enough confidence to dance again. Now, she was ready to tell the whole world that an amputated leg can't stop her from living her dream. She was scheduled to give a live stage performance in the St. Xavier's college, Mumbai on 28th Jan, 1984. This highly anticipated stage performance was lauded by all the leading newspapers.
"Loses a foot, walks a mile" – It was the headline of a prominent newspaper to appreciate her courage.
Before the performance, she was a little nervous because a large audience was awaiting her. A few big media and film personalities were also among the crowd including Ramoji Rao, the owner of Ramoji Rao Film City, Hyderabad. She knew that the audience were expecting the same old Sudha. The moment she arrived on the stage, she just forgot about her leg and gave a stellar performance to receive a standing ovation. Everyone was just thrilled with her performance including her own father.
After the performance, my father came and touched my feet saying that you danced like the Goddess Saraswati.
That one performance changed her life. She got immense appreciation from Indian as well as the international media. She got invitations to perform in various countries across the globe. Ramoji Rao decided to make a Telugu language film on her life story and she was offered the lead role. This movie, Mayuri (1985) was a box office success and won the best feature film award from the state government. Later it was dubbed in Malayalam and Tamil language and even remade in Hindi with the name Naache Mayuri (1986).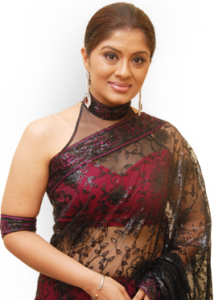 Now, Sudha is a well established actress. She has acted in numerous films of various languages- Hindi, Tamil, Malayalam, Telugu, Gujarati and Kannada. Her list of TV serials is also quite long with a handful of Dancing reality shows as judge.
After the accident, I thought that God has ruined my life. But, now, after achieving all this, I can surely say that God has always been with me and this accident has proved a blessing in disguise.
Read more: From an ordinary Bus conductor to a Superstar
She met her husband, Ravi Dang, on the sets of the movie- Seeta Salma Suzy (1992). Ravi was the assistant director of this movie. With course of time, they felt an emotional bonding and decided to get married in 1994.
Today, people call me a real life heroine and not just a reel life one. Whatever I have achieved, a lot of credit goes to my family and of course, my husband.
Despite of all these acting commitments, her passion for dancing is still there. Now, she runs dancing schools with the name- Sudha Chandran Academy of Dance. It has several branches in Mumbai and Pune. Her husband is the executive director of these schools and she teaches there every Sunday.
Sudha Chandran has proved that any disability or handicap can't stop you from achieving your life goal. It is only you that limit yourself. If you keep struggling against all odds, eventually you discover the inner strength to sail through and achieve the ultimate.
Read more: Hrithik Roshan and his speech struggle
References
https://en.wikipedia.org/wiki/Sudha_Chandran
https://en.wikipedia.org/wiki/Mayuri_(film)
https://www.hinduismtoday.com/modules/smartsection/item.php?itemid=4185
http://gulfnews.com/opinion/thinkers/women-s-day-special-against-all-odds-1.1685946