The life story of Rajinikanth is no less than a fairy tale. A dark complexion man from a lower middle class family without any links in the film industry. He started with minor villain roles and gradually rose to hero and then the ultimate super hero. Such an incredible life story of Rajinikanth is good enough to inspire each and every poor, common man of India, particularly the south India.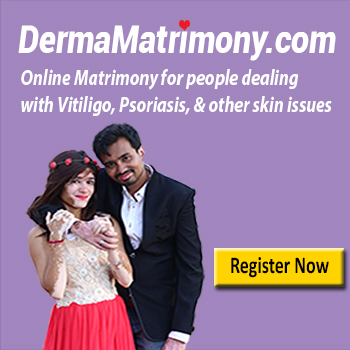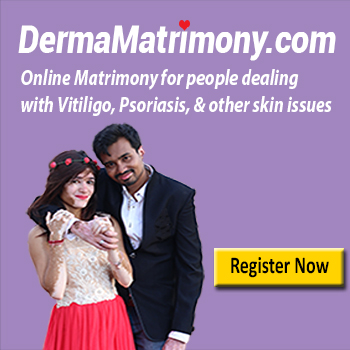 Rajinikanth literally rules over the millions of hearts in Tamil Nadu and the whole South India. His fans not only love, but worship him.
He was born to a Marathi family on 12 December, 1950 in Bangalore, Karnataka. His childhood name was Shivaji Rao Gaekwad. His father was a police constable and mother a housewife. He has three elder siblings- two brothers and a sister. When he was just nine, his mother passed away. His elder brother admitted him to the Acharya Pathasala for primary schooling. Then, he studied at Vivekananda Balaka Sangha, a branch of the Ramakrishna Mission.
Many fans believe that his humble nature and religious frame of mind is because of his education at the Ramakrishna Mission.
He was an avid movie watcher from the childhood. Gradually, he started to take part in dramas and plays. By the time he became an adult, his father got retired and the financial condition of the family was not good enough. Hence, he decided not to ask his father to fund his further education. He took various odd jobs- worked as a carpenter and then as a coolie- before grabbing the job of bus conductor in Bangalore under the Karnataka State Transport Corporation. He was very popular among the passengers due to his unique style of issuing tickets, returning change and whistling. After the job hours, he would nurture his acting skills by participating in local stage plays.
In 1973, he saw an advertisement in a local newspaper about admissions in the Madras Film Institute. With the financial help from a colleague, he resigned from the conductor job and got admission to the course.
According to Rajinikanth, quitting the conductor's job was one of the most difficult decision of his life. His family was not supportive of it because of the poor financial condition.
There, he met K. Balachander, the famous movie maker who was known to launch new latent in the Tamil film industry. Mr. Balachander offered him a role in his upcoming movie on the condition that he would achieve good proficiency in Tamil language. This movie was Apoorva Raagangal (1975) with Kamal Hassan as the lead actor. In this movie, he had a minor role (of hardly 15 minutes) as a guy who abuses and mishandles his wife.
Despite of the small role, he showed his screen presence and as a result, he was signed by producers to portray anti-hero roles in the next handful of movies. Here came the makeover of his image with the movie Bhuvana Oru Kelvi Kuri (1977), where he played a positive role along side Sivakumar and Sumithra. It was directed by S.P. Muthuraman. The box office success of this movie motivated the director to cast Rajini as a solo hero in his next venture. His role as an elder brother who sacrifices everything for his siblings made him very popular among women audience and considered as a turning point in his career. Now, he was accepted in the film industry as well as the audience as a full-fledged hero.
In short, Rajini had a humble beginning of his career with a short role in 1975, but, he stepped up the stairs of success very quickly and by the end of 1980, he was a well established star of the Tamil film industry.
He was well received by the audience in other language films as well. Apart from Tamil, he acted in other language films including Hindi, Telugu and Kannada. Due to his long term commitments to Tamil movies, he couldn't spare enough time for other language movies.
After 1995, his movies started running all over India by dubbing in various languages. It increased his massive popularity beyond South India.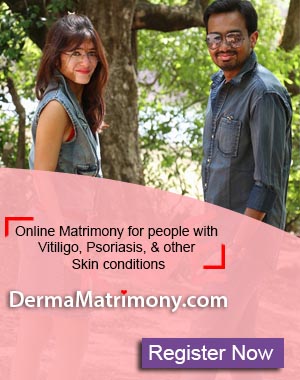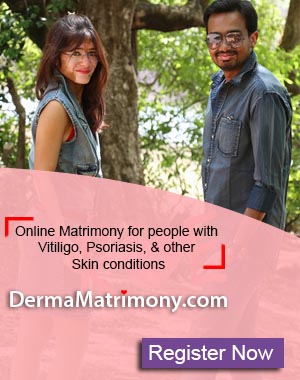 Rajinikanth's Style Statements
Flipping the cigarette– Nobody can match Rajini when it comes to flipping the cigarette to the lips.
The Walk– The pride and confidence illustrated in Rajini's walk are simply incredible.
Wearing the goggles– Not only cigarette, the way Rajini flips and rolls goggles a few times before finally wearing them- it is a something that we all try to copy sometimes.
Namaskar– Remember the way Rajini greets people with his trademark "Namaskar" style. It would be always at the right or left side of the chin, never at the center.
The Salute– Memorize Rajini's salute in the movie Padayappa. Before salute, he would quickly revolve his hands in circular motion.
Just like Amitabh Bachchan has been famous for his drunkard man roles, Rajini's comic encounters with snakes in numerous movies are very popular.
Rajinikanth- The Ultimate Superstar
Film pundits (the box office experts) believe that only Rajinikanth can break the earning records set by his own films.
No film maker can take the risk of killing Rajinikanth's character in the movie fearing the unimaginable anger of his fans across the world. Fans would damage the movie theater even if Rajini's character receives minor thrashing.
Rajinikanth signed up on Twitter on 5th May, 2014 and within 24 hours he got around 215000 followers, a record for any Indian celebrity. Globally, he ranked sixth among the most popular celebrity on Twitter.
The Life story of Rajinikanth has been included in the 6th standard text books of the Central Board of Secondary Education (CBSE) with the chapter's name as "From Bus Conductor to Superstar."
The Tamil movie Muthu (1995) was released (after dubbing) in Japan in 1998 and was declared a commercial hit. It earned Rajinikanth a fan following in Japan as well, mainly kids.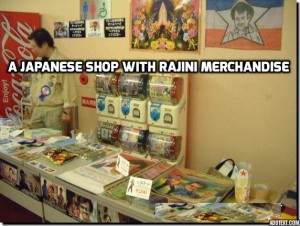 In 2006, the then Prime Minister of India, Mr. Manmohan Singh made a reference to Muthu movie while delivering his speech on India-Japan friendship in Tokyo.
His movie Sivaji (2007) was the first Tamil movie to be listed in the Top 10 movies of UK and South Africa in terms of box office collection. He charged 26 crores for this movie, second highest in Asia after Jackie Chan at that time.
The movie Enthiran (2010) was India's most expensive movie at the time of its release. Rajinikanth charged a whopping 45 crore rupees for it. To no surprise, it broke all the box office records and was the all time highest grossing South Indian movie at that time. Along with the original version in Tamil, its dubbed versions in Hindi and Telugu were also released simultaneously.
Its overwhelming success inspired the Indian Institute of Management, Ahmadabad to take it as a case study to analyze the business of Indian cinema.
His latest one Kabali (2016) earned 110 crores in the opening weekend (the first three days) worldwide. It is a record for any Indian language movie.
The movie Chandramukhi (2005) was the longest running South Indian movie at that time with a theatrical run of 890 days.
Rajini has done triple roles in three movies- Moondru Mugam (1982), its Hindi remake John Jani Janardhan (1984) and Kochadaiiyaan (2014). No other actor has been able to achieve this feat.
Rajinikanth- Some Interesting Facts
P. Raj Bahadur, the co-worker who helped Rajini financially to study acting course at the Madras Film Institute, is Rajini's best friend. He was the bus driver when Rajini worked as conductor for three years in Bangalore. He would watch the "first day, first show" of every Rajinikanth movie and then make a call to Rajini to share his feedback. Rajinikanth awaits his opinion curiously.
His wife, Latha Rajinikanth, had interviewed him for her college magazine when she was a student of Ethiraj College for Women, Chennai.
Although he belongs to a Marathi family, he has not acted in any Marathi movie yet.
His only Hollywood film is Bloodstone (1988), produced by Prakash Amritraj- a famous tennis player from India.
Rajinikanth is a devotee of Shri Raghavendra Swami. His 100th movie was a biopic on this saint and he played the title role.
Rajinikanth is the first Indian actor to feature in feature in four different forms of cinema- motion picture, 3D, color and Black-and-white.
His birthday, 12 December is celebrated as International Style day by his fans. Although it is yet to be declared officially.
Rajinikanth had sung a song in the movie Mannan (1992).
Not only the audience, the film distributors also love him
When his much awaited movie Baba (2002) didn't perform as expected at the box office causing a loss of around 15 crores to the distributors. As a producer, Rajinikanth refunded the profit margin to them to make up for the loss. The distributors of the Tamil film industry organized a Thanksgiving ceremony to show their gratitude.
Something very similar happened when the movie Kuselan (2008) failed at the box office. Despite of the fact that he had a small guest appearance in the movie, he promised the distribution company another movie to make up for the losses.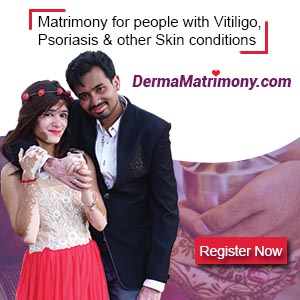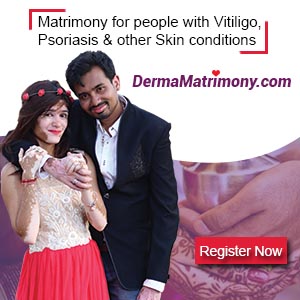 Life Mantra- Be yourself, Look simple
When people ask him about the incredible journey from a carpenter to a Superstar, his humble reply would be- God has given me enough. I couldn't have asked for more.
Even after attaining such a larger than life stature, he is the same humble, warm and friendly guy as he was during his early days in the film industry. He never tries to hide the baldness or other old age symptoms during the public appearances.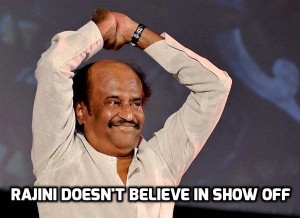 The credit definitely goes to his humble upbringing and spiritual frame of mind.
Rajinikanth doesn't believe in show off
During breaks (while shooting), he prefers to sleep on the set itself with a wet cloth on his eyes than rushing to the air-conditioned vanity van.
Most of the times, he prefers to drive his own car.
Though he is the highest paid actor in India, he doesn't drive any foreign brand car like Audi, BMW or Ferrari. His personal cars collection includes a Premier Padmini Fiat (bought in early 1980s), an Ambassador and a Honda civic.
Forbes India declared Rajini the most influential Indian for the year 2010.
Philanthropic and Social Activities
Recently, he has been awarded with Padma Vibhushan, India's second highest civilian award.
Rajinikanth does a lot of charity without much publicity. A biography on Rajinikanth's life was published in 2012 with the title "Rajinikanth: The Definitive Biography". As quoted in this biography, Rajini spends half of his income on charity, most of which goes unpublished because he believes in silent charity.
He was involved in eye donation camps for a long time through public speeches and television advertisements. His fans associations across the world organize blood donation camps and distribute food among needy people to celebrate his birthday.
In 2008, Rajinikanth along with other South Indian film artists took part in a day long hunger strike to pressurize the Indian government to ensure safety and rights of Sri Lankan Tamils during the ongoing civil war.
He wholeheartedly supported the Anna Hazare's anti-corruption movement in 2011. He offered his marriage hall, Raghavendra Kalyana Mandapam in Chennai, for free to Hazare and his followers so that they could continue their fast.
Similarly, in December 2015, he throws open his marriage hall in Chennai to accommodate the sanitary workers from across the state who had arrived in Chennai to clear the garbage accumulated during the floods. They were provided with basic necessities as well.
Rajinikanth: The Definitive Biography
This biography covers various phases of Rajini's life- early life, struggles before becoming an actor, personal life and his rise to the ultimate stardom. It is a good read for all the Thalaivar's fans. Thalaivar is a Tamil word which means the ultimate leader. The author watched each and every movie of Rajinikanth twice and it took him two years to write this biography. You can check it right now at Amazon:
If you are from India, click here to check
If you are from USA, click here to check
If you are from UK, click here to check
Rajinikanth Jokes
Not only us, Rajinikanth himself finds these larger than life jokes extremely funny.
I laugh at their imagination. How can they make all this? The youngsters who make all these jokes are very sharp minded.
Meditation is the key to Success
Rajinikanth owes a lot to meditation for the charismatic personality that he has.
Meditation is the key to my energy. Irrespective of my busy schedule, I do manage to spare some time for meditation. I go to the Himalayas after every film. I go alone, without anybody. I go into the interiors, to the Himalayan villages. Being there itself is like meditation. I am going there from last 20 years. In my daily life also, I don't meet people after 9 pm.
Politics is not my cup of tea
Without any trace of doubt, he possesses all the personality traits to become an ideal leader of the masses-basic integrity, simplicity and compassion. Upon asked if he would ever join politics, he has quite a diplomatic reply.
Yesterday, I was a bus conductor, today I am a superstar and who knows the future. Although I am committed to making movies only and doesn't have any interest in politics, but, neither any one can force me to join politics nor can stop me from entering in.
References
https://en.wikipedia.org/wiki/Rajinikanth
https://en.wikipedia.org/wiki/Rajinikanth_filmography
https://en.wikipedia.org/wiki/Sivaji_(film)
http://www.thehindu.com/todays-paper/tp-international/article3033774.ece
http://www.thehindu.com/news/cities/chennai/rajinikanth-throws-open-his-raghavendra-mandapam-for-sanitary-workers/article7992007.ece
https://www.cartrade.com/blog/2014/celebrity-owned-cars/superstar-rajinikanths-car-collection-785.html
http://www.newindianexpress.com/entertainment/tamil/Rajinikanth-awaits-Kabali-review-from-his-retired-bus-driver-friend/2016/07/22/article3541516.ece
https://en.wikipedia.org/wiki/Kabali_(film)
http://www.imdb.com/list/ls060988602/
http://www.rediff.com/movies/2002/sep/28baba.htm
https://en.wikipedia.org/wiki/Chandramukhi
http://timesofindia.indiatimes.com/india/Actor-Rajinikanth-supports-Anna-Hazare/articleshow/9705776.cms?referral=PM
http://www.news18.com/news/books/rajinikanth-gives-away-half-his-income-to-charities-biographer-naman-ramachandran-526647.html
http://timesofindia.indiatimes.com/city/chennai/Rajini-pays-for-distribution-losses-as-bankability-drops/articleshow/46657708.cms
http://www.thehindu.com/news/national/tamil-nadu/film-actors-fast-for-sri-lankan-cause/article4572698.ece
https://en.wikipedia.org/wiki/Rajinikanth:_The_Definitive_Biography
http://rajini.jp/