What on earth could be rather delightful than breathing in the pure content of accomplishing your childhood dream! Few are those who get to delve into accomplishing one's dream as a vocation and fewer are those who get to practice this.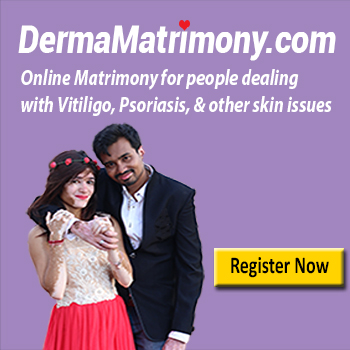 One such person is Bachendri Pal, the mountaineer who sought out the road less travelled and ascended to the zenith. The one whose bolstered ambitions to ascend to the Everest weren't smothered after she found herself wrapped in a lethally choking avalanche and thus was the very feat of being the first Indian woman to summit Mt. Everest was accomplished. Bachendri has materialized conquering almost all intractable mountain peaks of India.
Epitomizing the conquering of epitomes, Bachendri has been an inspiration for not just mountaineers and sportsmen, not just for the ones working in social and women empowerment but also for everyone aspirant of a dream.
'I awed the mountains and my family just like other denizens of the hills has worshiped them', reflected Bachendri talking about her expedition. Incidentally, mountains even after being worshiped by her family, were forbidden for Bachèndri in her childhood. She had to cater to the very innate rebellious self of herself to get a way to the mountains.
Let us witness the incredible journey of this pahadi girl to become India's first female mountaineer to conquer the highest peak in the world, the mighty Mount Everest.
Early Life
It was in a remote village named Nakuri, in the one of primal regions, Garhwal, in Uttarakhand that Bachendri was born to a merchant, Shri Krishna Singh Pal and Smt. Hansa Devi on May 24, 1954. Her father traded resources and amenities to the Tibetan region.
My parents were not well off, still, they took care of me well. Now, I am trying to pass on the same by adopting ten underprivileged children. You would be happy to know that six of them are independent and settled; I am taking care of the remaining four- trying to provide them good education and other basic amenities.
She didn't have a privileged childhood. Bachendri was second of the seven children and to hammer her way through many hardships. She had to take to sewing to support her education since the time she was in eighth grade of school and actively involved herself in household chores. Despite these conditions her faith was never shattered. She revered her parents and saw her mother as a bolster to propel her ambitions.
My first experience that gradually developed a fine penchant for trekking came while I was twelve years of age and scaled a height of 13,123 ft during s school picnic.
Her school principal noticed her excellent record in academics and extracurricular activities and helped her to carry on with higher studies.
I was the first graduate from my village. My family was so proud of that achievement. They wanted me to grab a government job as school teacher and live a normal life.
Mountaineering is Bachendri Pal's passion and profession
After she had taken her Master's degree in Sanskrit and completed her B.Ed, she was sought after by her parents to pursue a career of a school teacher, but Bachendri rebelled. Bachendri had always despised the bias that boys were offered with, exempting the girls off their free will. This pathos of course made her etch and hammer, her way to the intractable pinnacle. She got herself enrolled at the Nehru Institute of Mountaineering in 1982.
It was this premise that paved her way to mountaineering starting from mounting the Gangotri Ranges and Rudugaria (a peak in the Garhwāl ranges) and brought her a tenure as an instructor at the National Adventure Foundation, an adventure school for women mountaineers. Thereafter, she was chosen for many pre-Everest expeditions before she was selected in the India's first mixed-gender team for Mount Everest expedition in 1984.
I was filled with ecstasy and excitement when I got to know about this news. It was a team of six Indian women, including me and eleven men. It was like a dream come true for me.
Becoming the first Indian female to climb Mount Everest
The team started ascent to Mount Everest in May, 1984. As Nature gives a hard test to a bring out the strength in oneself, a peculiar incident of Bachendri's Gala expedition is that, the team met with a near-death Lhotse avalanche slide while the team members slept. The incident had left Bachendri choked and unable to breathe until a colleague daggered and ripped apart the ice that had enwrapped her in a frigid sepulcher.
This very experience forced the other five women and a few men of the expedition team to abandon their journey due to injury or fatigue. Now, I was the only woman along with a few male colleagues to continue the expedition.
Bachendri in her book 'Everest-My Journey to the Top' recalls how she chanted the Hanumān Chalisa (prayer dedicated to Lord Hanuman) to allay her fears and hold courage while she had lain paralyzed in hardened snow. The Hymn that was chanted so religiously almost to the point of becoming a mundane was chanted to wade off the hard prick of the smothering snow around her. In that coffin like conditions, Bachendri held on to cordage and poles of courage and reminiscence of diligence observed throughout, for her dream. Bachendri reckons in her book that she had worked day in and day out to build stamina as she assiduously carried rocks and stones up the Garhwal hills to practice trekking.
These arduous drills of hers are the ones that bore us the fruit of summiting the Everest by her on May 23, 1984, incidentally, a day before her birthday May 24. The mountains, the pahadi girl had deified, had brought her, her gift.
I reached the summit of Mount Everest a day before my 30th birthday. It was the best birthday gift that I have received till today. As a kid, I was a dreamer. It was my dream to meet Indira Gandhi, the then Prime Minister of India one day. My dream came true when Indira Gandhi congratulated me personally on this feat. Her exact words were- "I want you to spread courage and create 100s of Bachendris in India." Also, the then President of India and JRD Tata (founder of the Tata group of industries) greeted me in person. I was overwhelmed by their kind gesture.
Following this feat, the Tatas invited Bachendri to establish the Tata Steel Adventure Foundation, an institute that hones leadership qualities in oneself. The foundation works at variant levels in the corporate and the civil world. Bachendri till date holds the head position and has trained many for expeditions and other adventure sports.
The idea behind Tata Steel Adventure Foundation is to make citizens self-reliant and promote leadership qualities among them to get rid of the fear of failure and improve their decision taking abilities. We have organized numerous mountaineering, trekking and rafting programs. As the chief of this foundation, I aspire to bring out the soldier in every being.
Other notable expeditions
Bachendri Pal didn't stop after achieving the feat of climbing Mount Everest in 1984. Rather, she successfully led and participated in many expeditions.
Enlist below is a brief summary of Bacnehdri Pal's few major expeditions:
In 1993, she successfully led an Indo-Nepalese all women expedition to reach the summit of Mount Everest. This expedition set new benchmarks for Indian mountaineering by creating 8 world records when 7 women mountaineers climbed Mount Everest.
In 1994, Bachendri created history again when she led an all women team of rafters- 18 rafters in 3 rafts- and successfully completed the journey of 2155 kms in 39 days, in river Ganges from Haridwar to Kolkata.
She added another gem to her glory in 1997 by successfully leading Indian's first all women Trans Himalayan trekking expedition. A team of 8 women trekkers traveled 4500 kms in 225 days- traveled from the eastern part of the Himalayas in Arunachal Pradesh to the western part of Himalayas at the Siachen glacier.
In 1999, she led the "Vijay rally to Kargil" expedition where women mountaineers traveled on motorbikes from Delhi to Kargil to pay tribute to the brave soldiers who got martyred in the Kargil war.
Successfully led an all-women expedition to climb Mount Kilimanjaro, the highest peak in Africa, in 2008
Climbed Mont Blanc, one of the highest peaks in Europe in 1986.
Led Tata's expedition to Mount Srikailash in 1988
Successfully led All-women expeditions to Mount Mamostang Kangri and Mount Shivling in 1992
All women expeditions to Thar Desert, Island Peak and Annapurna Circuit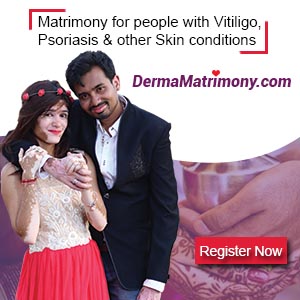 Her commitment towards women empowerment
All through my life, I have worked to bring about a robust nation by strengthening women. That's why, I have lead and participated in many all-women expeditions of trekking, rafting and off course, mountaineering.
Interesting read: Arunima Sinha's story of climbing Mount Everest with an artificial leg
Living a life of valor and honor, she has adorned womanhood and has impeccable dedication, tenacity and self-reliance. With each pedestal of mountaineering being conquered, Bachendri aspired to lend her knowledge to all those who wish to climb on to their dreams. She has been organizing numerous programs of physical fitness and sports for the same. Most of those are dedicated to strengthen women. The deft proctor who scaled an 80 degree slope to scale to the Everest in the dead of a chill, today emblems the victory of strong will and perseverance against all odds.
Awards and Recognition
Here is a concise list extracting a synopsis from the plethora of accolades Bachendri has achieved:
1984: Gold medal by the Indian Mountaineering Foundation
1985: Bachendri was awarded Padma Shri, the fourth highest civilian award in India
1986: She was awarded the Arjuna award for her achievements in the field of adventure sports
1986: She had represented India in "World eminent women mountaineering meet" held in France
1990: Bachendri Pal's name was listed in the Guinness Book of Records as the first female mountaineer to climb the Mount Everest
1994: National Adventure Award
1997: Listed in the Limca  Book of Records
1997: Conferred Honorary Doctorate degree from the HNB Garhwal University
I have done my masters from HNB Garhwal University itself. When the same university honored me with Doctorate degree, it was really a proud moment for me.
Bachendri Pal's autobiography
She has written her autobiography, titled Everest- My Journey to the Top, published by the National Book trust, Delhi. Bachendri Pal's Everest journey has been included in the 9th standard Hindi text books of NCERT.
Her message
Stay focused, believe in yourself and don't shy away from hard work and discipline- nothing is impossible! And most importantly, take risks in life to discover your true self.
Having honed her innate zeal to feed in her quest to ascend, Bachendri has always asked the youth to stay focused and exempt from falling into the decadence of negative thoughts. 'If one were to change thoughts, one would change one's life', she concludes.
References
https://en.wikipedia.org/wiki/Bachendri_Pal
https://www.tsafindia.org/
http://epathshala.nic.in/e-pathshala-4/flipbook/
Image credit: www.facebook.com