We hear the name Sushant Singh Rajput and a handsome guy with a charming smile comes in our mind. A brilliant student blessed with a charming personality and amazing dancing and acting skills- he quit engineering to make a mark in the Bollywood. Sushant Singh Rajput is not one of those many actors who became a star just by jumping on the bandwagon of a successful father's career. He is a simple boy from the streets of Bihar who went on to achieve things not many boys from a middle class background would hope to without inspirations like himself.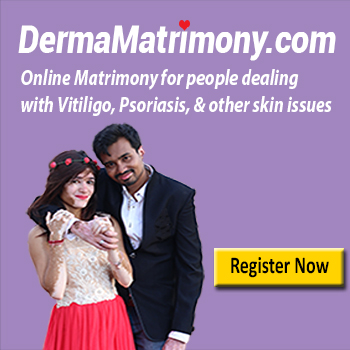 Early life
Sushant Singh Rajput was born to a Rajput family in Patna, Bihar on 21st January, 1986. Rajput refers to a community in the traditional Indian caste system. His father was a government servant and mother a housewife. His ancestral village is Maldiha in Bihar. Even today, he would try to adjust his shooting schedules so that he can celebrate Chhath pooja at the native village with his friends and relatives. He grew up doted on by four elder sisters. One of his sisters, Mitu Singh is a former national level cricketer.
Though his personal life is not complicated and he is from a loving family, he has had his share of ups and downs in life. He lost his mother back in 2002, the year the family moved to Delhi.
Being the youngest among the siblings, I was pampered by everyone in the family during childhood and even the teenage. But, I was most attached to my mother; I lost her in my 12th standard when she had a fatal brain hemorrhage one night. I was told that I had a brother- the first child of my parents- who died at the age of four. Then came my four elder sisters and then me. So, I was very precious to my mother. I wish she could be alive to see my success.
Dreams of a brave-heart
Sushant Singh Rajput was a bright student; bagged 7th rank in AIEEE (All India Engineering Entrance Exam). Shocked? Well, if you are thinking that it was just a good day at the office for Sushant, then let me tell you that apart from AIEEE, he cleared eleven engineering entrance exams including Indian School of Mines, Dhanbad. Then he joined the Mechanical Engineering course at the prestigious Delhi Technological University (formerly known as Delhi College of Engineering).
Now, what would you expect a boy from a simple family to do when he cracks the AIEEE and gets into a top engineering college with a scholarship? Normally, anybody would just go for it and stick to the career that makes the future look so bright. Sushant also won the National Olympiad in Physics by the way.
Everything was just as expected till the third year of college. He had the college of his choice, and a career worth a fortune. But he dropped out in the fourth year to pursue his dreams to make a name in Bollywood. He figured, he needed to follow his actual wishes. He was courageous enough to make that tough choice.
Looking back upon his brave decision, which was supported by his family after some initial resistance, Sushant recalls:
During my engineering, I was getting scholarship offers from International universities for further studies. But, somewhere deep down my heart, I was not up for it. Doing the same kind of work everyday to get a certain amount of money- I never liked this idea. Moreover, my mother always encouraged me to follow my heart and chase my dreams. So, this decision of quitting engineering to make a career in acting was not too difficult. It was quite expected actually.

During my stay at DCE (Delhi College of Engineering), I spent more time with Shiamak Davar's dance group and Barry John's acting classes than learning the engineering logics in the classroom. I wanted to connect to people through my acting than to sit in front of a computer or any other machine for the rest of my life.
The turning point
Sushant did not know anybody in Bollywood, or the Television industry who could sponsor or promote him. He had no godfather or godmother. What then, gave him the inspiration to follow his dreams anyway? According to an interview after the release of M.S. Dhoni: The Untold Story, Sushant seems to have addressed to a turning point in his life:
One day suddenly I developed interest in dancing after watching a live dance performance by Shiamak Davar's dance troupe. Then I joined his dance group- it was my first semester of engineering.  I used to like it; even though no one could notice me, because I was dancing behind the stars. Shiamak was sort of impressed with my talent and dedication; he gave me chance to perform at the 2006 Commonwealth games closing ceremony and Filmfare awards. He advised me to venture into theater, and for the first time, I was overwhelmed to see people getting affected by my performance when I said my lines, and I felt powerful. It was a magical feeling to know people can understand what I am feeling. I found the experience liberating. I knew I wanted to do this forever. Even today I am getting goosebumps when I am talking about that feeling. That magical feeling has remained the same from 2006 till now. Absolutely nothing has changed.
Needless to say, a passionate young soul got the fuel of encouragement from somebody like Shiamak Davar, is reason enough to be unstoppable.
Early struggle and Television career
After coming to Mumbai, he joined Ekjute theater group and remained with it for the next two and half years. During this period, he also worked in BPO's to make a livelihood as he was not earning enough through this acting. Impressed with his acting skills and personality in one of the stage performances, Balaji Telefilms invited him for audition and eventually he made his television debut in 2008 in the soap opera (serial) Kis Desh Main Hai Meraa Dil. It was a small role, but, his presence was felt by everyone and the next year, he played his first lead role in another TV serial Pavitra Rishta of Balaji Telefilms. His character of Manav in Pavitra Rishta is what every mother wants as a son and every girl as a boyfriend/husband. The audience just loved him from the very beginning and he received wide appreciation. He won numerous Television awards in the categories of "best male actor" and "most popular male actor" for this performance. In true sense, this performance laid the foundation for him to enter Bollywood and prove his mettle.
After proving his acting skills, he participated in celebrity dance reality shows, Zara Nachke Dikha season 2 and Jhalak Dikhhla Jaa season 4 to let the world know about his amazing dancing capabilities.
Making roads into Bollywood
He was appreciated for his performances from the very beginning of his career. Whatever he did, he did with a lot of passion and sincerity.
Eventually Sushant went into Bollywood and then only had guest appearances in television series to promote his movies. He made his debut in the Bollywood with Kai Po Che which proved to be a box office success and Sushant's performance of an ex-district level cricketer cum cricket coach made him an overnight Bollywood star.
In his short career of just 4 years, he has already worked with Bollywood's leading directors. After Kai Po Che, another important movie in his career is PK where he worked with renowned National award winner filmmaker Rajkumar Hirani.
With every passing movie he has only been getting better. In 2016, he portrayed Indian Cricketer Mahendra Singh Dhoni on screen in the biographical sports movie M S Dhoni: The Untold Story. He acted the part of a cricketer so well that people started saying he could make into the Indian cricket team if he wanted.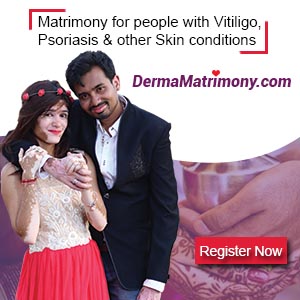 A strong personality
Sushant Singh Rajput is a very strong person who does not shy away from directly voicing his opinion instead of saying what's nice.
Sushant has voiced his opinion on fairness cream ads and didn't fall short of calling out on even his seniors in the industry, like Deepika Padukone, Sonam Kapoor, Shahid Kapoor and Shah Rukh Khan for their endorsement of skin fairness products.
As responsible movie stars, we should not endorse one skin tone over another.
When his movie Raabta failed at the box office, the M.S. Dhoni: The untold Story star took it exceptionally well. He said:
I've conditioned myself in a way that no matter what happens on Friday, I'll be okay on Monday. I can't screw up six months of work on my next by thinking about my last film.
This shows his strength of character and makes him come across as a promising actor who will continue to battle all odds and work hard to reach the top and stay there for quite some time.
Personal life aka Love life
Sushant Singh has been linked up with many of his co-actors. Recently, it was Kriti Sanon. Since his separation from his long-time lover Ankita Lokhande is public, it is easier for these link up rumors to stick. But he clarified things and also added a piece about how such rumors affects people, but, they're expected to just deal with it because they're celebrities.
Sometimes, there is a series of stories about me which are untrue and I feel misunderstood. That's not a great feeling! As an actor I can condition myself to ignore the rumors, but I hold on to the vulnerability and the emotions these rumors evoke because it makes me a better actor. The stories often affect me, but, they never change my friendship with any co-star.
His recent breakup with his Pavitra Rishta co-star Ankita Lokhande saddened all 'Sushita' fans. Rumors had been going on for a long time regarding a possible end to the 6 year old relationship. But people were only sure when Sushant moved out of Lokhande's apartment. But that didn't stop anybody from coming up with a hoard of theories, adding to the rumors. Some said it was Lokhande's temper and alcoholism issues, while others said it was Rajput's arrogance and infidelity. But none of it was based on any evidence.  Sushant put a full stop to all these rumors with a tweet as below
Neither was she an alcoholic nor am I a womanizer. People do grow apart & it's unfortunate. Period!!!
Things to learn from Sushant Singh Rajput's life story
The best thing about Sushant is he did not lose his humility despite all these achievements he had in a span of just a few years. That is what makes his special and so adorable.
Many times, you would hear "Enjoy what you do" as that ultimate success mantra. But, for me, it is just the opposite. My message to all the youngsters is- Do what you enjoy the most. When I was a kid, I used to enjoy the evening play time from 4 pm to 5.30 pm the most. That one and half hour time used to pass by, like in just 5 minutes. My last 11 years in the showbiz industry have just been like that. I am enjoying each and every moment of it. I am living my dream. Right now, I'm 31 and I can the next spend 20 odd years here without getting bored. So, do what you enjoy the most and live every moment of it.
Sushant Singh is indeed a courageous man with a high sense of morality- a brilliant student, a good dancer, and a great actor, and of course, pretty handsome at all that. His 'perfect, complete man' image goes beyond the character of Manav. It is really him. He is someone many young boys and girls can look up to.
References
https://en.wikipedia.org/wiki/Sushant_Singh_Rajput
https://www.telegraphindia.com/1131108/jsp/bihar/story_17543381.jsp
http://www.thehindu.com/entertainment/movies/converting-dreams-into-reality/article19510461.ece
http://timesofindia.indiatimes.com/entertainment/hindi/bollywood/news/Madhuri-wanted-to-learn-dance-from-me-Sushant/articleshow/18086314.cms
https://en.wikipedia.org/wiki/M.S._Dhoni:_The_Untold_Story