Sangram Singh alias Sanjeet Kumar Dangi is a well known celebrity today, not only in India, but across the world. He is a professional wrestler, a reality TV and Bollywood star, a motivational speaker and brand ambassador of many social awareness campaigns. Whenever someone thinks of Sangram Singh, the image of a tall, well built, broad-shouldered and confident man comes in the mind, but, who would believe that he was born as a premature baby and was confined to a wheelchair for more than 8 years in his childhood due to severe arthritis (joint pain).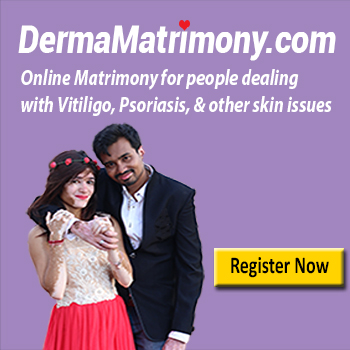 But, he didn't give up. Rather, he not only lifted himself from the wheelchair, but, become a renowned wrestler to win many national and international events and awards. In 2012, he was awarded the World's Best Professional Wrestler title by the World Wrestling Professionals (WWP). In 2014, he was appointed the brand ambassador for the Wrestling Federation of India.
Overwhelmed by his almost close to impossible journey of becoming a world champion wrestler from a severe arthritis patient, the Indian Army named him the official motivational speaker to motivate soldiers.
In this article, we would have a brief glimpse of his life journey so far to get our daily dose of motivation.
Early life
He was born to a Haryanvi Jat family in a small village in Rohtak. In traditional Indian Caste system, Jats are considered primarily an agricultural community who are brave and courageous by nature. His father was a government employee; mother a homemaker and two siblings- an elder brother and a sister. He got diagnosed with rheumatoid arthritis at the age of 3. His arthritis didn't respond well to the medicines and it became a case of severe arthritis.
My arthritis slowly led to paralysis. I couldn't lift my hands to hold even a glass of water. I was confined to a wheelchair for almost 7 to 8 years during that phase of my life.
Haryana is famous for boxing and wrestling. It has produced many Olympians who have brought laurels to the country. Sangram's brother was also a wrestler. Sangram used to watch his brother's wrestling matches sitting on his wheelchair. By the time he turned 6, he developed this desire to become a wrestler himself- he wanted to be like his brother- strong and well built.
When I shared my dream of becoming a wrestler, everyone laughed at me except my family and panditji. Panditji was a mentor at the akhara (akhara refers to the wrestling rings made from sand beds where budding wrestlers practice in Indian villages). He identified my burning desire and took the responsibility of training me. Panditji used to narrate me the motivating story of Lance Armstrong that how he won over cancer to accomplish his dream.

I underwent severe physiotherapy sessions at home; took Ayurveda medicines and above all, it was my own will power and support and efforts of my family and panditji that within a period of six months, I was able to stand without any support. I didn't need wheelchair any more.
Taking the "Wrestling" challenge
At the age of 13, he started visiting akhara for practice. But, he was still quite thin and weak in physique. Other kids used to defeat him quite comfortably. They would lift and throw him away effortlessly. It was an indication that he needed extra efforts to compete with them.
I would watch other kids practicing and closely analyse their moves. Then practice those moves alone when they left. In addition to that, panditji guided me and gave me diet chart. Within the next 2 years, I gained weight, touched 96 kgs and felt quite strong and confident.
A brief stint in Delhi Police
After getting basic wrestling training and gaining all the strength and confidence, Sangram shifted his base to Delhi to get more exposure and better wrestling opportunities. Luckily, he got selected as a constable in Delhi Police and started participating in various national and international wrestling events representing Delhi Police and India respectively.
In 2003, he won a silver medal at a National level championship help at Ranchi. In 2006, he won Gold at an International wrestling competition held in Johannesburg, South Africa.
In 2007, he was sacked from Delhi Police for failing to follow the rules. This decision of Delhi police was widely criticized by the media and sports fraternity.
I was visiting Italy to participate in a wrestling event in the personal capacity. The organizers had invited me directly. I didn't know that I still needed to take the permission from my department as I had already got my leaves approved and I had all the valid documents for travelling abroad. I really didn't deserve this behavior as I was the only wrestler of international repute in Delhi Police at that time. I had won several awards and medals for Delhi Police and the country.  Anyways, I don't regret that incident anymore as my professional wrestling and acting career would not have been possible with that job.
Setting new milestones in the world of Wrestling
After quitting his Delhi Police job, he won the All India Open Wrestling competition held in Delhi by defeating his competitor in just 33 seconds.
In 2015, he won the Commonwealth Heavyweight Championship held in Port Elizabeth, South Africa. It was a last man standing match and he had to sign a death contract that the event organizers would not be blamed in the unfortunate event of death during the fight.
In 2016, he repeated the same feat again at the same venue. However, the opponent was different this time.
In Feb 2016, He launched Champion's Pro Kushti- a professional wrestling competition to nurture budding wrestling talents and promote wrestling as a professional sport in India. He won the inaugural season of this competition as well.
Sangram Singh's life story has been included in the 7th standard Hindi textbook of the  CBSE board. Also, an educational institute affiliated to Punjab Technical University has started a scholarship program named after him to provide better facilities to deserving students.
Making a name in the TV and Film industry
His successful professional wrestling career paved the way for him to enter the TV and film industry.
In 2011, I won the "Mr India" title at a national level bodybuilding championship help in Bhopal. It increases my fame and public attention to some extent. The tag of "Mr India" along with my reputation of an international level wrestler helped me to get proposals of various TV reality shows, mainly based on sports and fitness.
As of today, he has participated in a bunch of TV reality shows, serials, chat shows and a Bollywood movie as well.
His first TV reality show was Survivor India (2012) where he met his love interest and fiance, Payal Rohatgi
Then, he participated in 100% De Dhana Dhan- a professional wrestling based TV series
Appeared on Sacch ka Saamna- another TV reality show on Life OK
Bigg Boss 7- a famous TV reality show aired on Colors TV in 2013
 In 2015, he acted in Uva, a Bollywood movie. He portrayed the role of a sports coach in the movie.
After Bigg Boss, I started to get many offers from the Bollywood. The script of the movie, Uva was so appealing that I couldn't say no to it. I loved shooting for this movie as my character in this movie is quite close to my real life passion. It's about health, sports and fitness.
In 2015, he participated in a Nach Baliye, a dance based TV reality show. The real life couple of Sangram and Payal were paired as dancing partners in this show and their chemistry was much appreciated.
Giving back to wrestling
Wrestling is my first love. I owe everything that I have achieved in my life to my passion for wrestling. Now, it is the payback time for me. I am trying my best to popularize wrestling as a professional sport in India. I train and motivates budding wrestlers to lift the level of wrestling in India to win more international medals and awards. In February 2016, I promoted and participated in Champion's Pro Kushti to generate more fan following for wrestling in India. Our target is to identify and nurture the budding wrestling talents from all over India, particularly the small cities, towns and villages.

My achievements as a wrestler are far more than my acting accomplishments, still, more people would identify me as a celebrity who has participated in Bigg Boss and Nach Baliye. It clearly indicates the low level of popularity of professional wrestling in India. Hence, my target is to make India the number 1 wrestling nation. There is no shortage of talent, we just need to build a proper system to identify and provide them a decent platform.
Social welfare activities
Sangram Singh is the brand ambassador for People For Animals (PFA)- India's largest organization for the welfare of animals. He was appointed as the brand ambassador of voter awareness campaign in his home state of Haryana during the state assembly elections in October 2014. Recently, he has adopted 21 students – 7 boys and 14 girls- of the local government school of his native village to provide them high quality education and sports training. Also, he has adopted a primary government school in the Satara district of Maharashtra.
His inspiring life story has made him a motivational speaker. He has delivered lectures and motivational speeches at various national and international repute educational institutes to motivate youngsters. In Jan 2017, he was invited to the IIT Delhi's management fest as the Guest of Honor where he delivered a motivational speech.
He was appointed as the official motivational speaker to motivate Indian wrestlers participating in the 2014 Commonwealth games.
I am lucky to have Sangram in my life, says Payal Rohatgi
After dating for almost 3 years, Sangram got engaged to Payal in Feb 2014.
Sangram is a simple, humble and down-to-earth human being with high moral values. A man of his words, Sangram has brought stability in my life. He played an instrumental role in reuniting my parents after 16 years of separation. To my parents, he is more like a son than a son in law.
His message
Once upon a time, I was confined to a wheelchair and I couldn't even move a muscle. People used to consider me physically disable and feel pity on my condition. Today, I am a wrestler of international stature and people invite me to their events for motivation. They consider me a symbol of never say die attitude. It shows that nothing is impossible if you can get rid of fear of failure and self doubt. A superhuman faith in your abilities, sincere hard work and a burning desire is a guaranteed recipe for success.

I don't worry too much about the future events. Many people would advise me to be careful as arthritis can return again, but, I don't give too much importance to this thought. I enjoy a healthy vegetarian diet, work out regularly three times a day and have a positive attitude towards life.

In the last 15 years or so, I have traveled a long journey from a small village youth to an international celebrity. There was a time when I used to spend my whole day in a 30 rupee vest and today, I do wear Rs 60000 shirt while attending big occasions. So, I have groomed myself with time. I have learnt English and do speak when required. But, otherwise, I try to stick to my roots; I try not to lose my originality and I am proud to be a village boy.
References
https://en.wikipedia.org/wiki/Sangram_Singh
http://www.wwp.co.za/main/news/sangram-singh-awarded-best-international-wrestler-of-2011/
http://archive.mid-day.com/news/2008/jan/929613.htm
http://news.monstersandcritics.com/india/news/article_1193854.php/Delhi_Police_constable_wins_gold_in_wrestling
http://www.thehindu.com/todays-paper/tp-national/tp-newdelhi/around-the-city/article3095313.ece
http://archive.mid-day.com/news/2008/jan/929613.htm
https://en.wikipedia.org/wiki/Survivor_India_(season_1)
https://en.wikipedia.org/wiki/Bigg_Boss_7
https://en.wikipedia.org/wiki/Payal_Rohatgi
http://www.mid-day.com/articles/sangram-becomes-face-of-elections/15151074