We all know Vijender Singh, the Olympic boxing champion who made India proud not once but on several occasions. He is the first Indian boxer to win a medal at the Olympics. Also, he is the first Indian boxer to turn professional. Let's find out what the road from the common homes in a small Haryana village to the the grounds of the Olympics or sets of MTV Roadies, the ramp, or Bollywood feels like.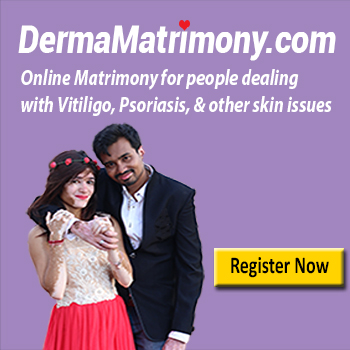 Early Life
Vijender Singh's full name is Vijender Singh Beniwal. He was born on October 29, 1985. He wasn't born to rich parents in a big city, but to a poor Haryanvi family in a small village in the town of Bhiwani. His mother is a homemaker while his father is a retired bus driver from Haryana Roadways.
Singh's elder brother, Manoj, was his inspiration to become a boxer. He was a boxer who later got into the Indian Army. Manoj Singh is the one Vijender grew seeing. Vijender wanted to be no less than his brother.
Manoj couldn't carry on with his passion to become a professional boxer as he had to provide financial support to the family. So, he wanted to see me making it big in the boxing world. He not only supported me morally, but, financially as well. I was almost free from any financial worries and my complete focus was on just boxing.
Vijender did his primary schooling from his village's government school as his family couldn't afford to send him to costly private schools. After primary education, he eventually went to Happy Senior Secondary School in Bhiwani. His father had to work extra hours to be able to afford private school education for him. He earned his Bachelor's Degree from Vaish Government College, Bhiwani.
Beginning of the Boxing career
Inspired by the wave of boxing enthusiasm that India saw in the 1990s, Vijender Singh found himself determined to be a significant part of the world of boxing. He did have his first blessing in the form of his brother who was his primary coach. Since Vijender wasn't the first in his family to go into boxing, he found support and the right guidance from a very young age. After graduation, he joined the Bhiwani Boxing Club.
The coach Jagdish Singh, a former national level boxer, noticed Vijender's caliber and recognized him as a promising talent who just needs the right guidance. He coached Vijender personally. Vijender is a humble person who knows what calls for gratitude. He recognizes that his first professional coach was another blessing after his brother.
Jagdish Singh was my basic coach and he trained me from my very early days in boxing; teaching me the fundamentals of this sport. He was the one who shaped me into a boxer; disciplined me when I required disciplining.
Getting mature as a Boxer
His hard work started paying off from 1997 when he won a silver medal at the national level in the sub-junior category. His championship victories are the stories we know about, but they aren't his whole story. He has had his share of loss. Despite his full focus and hard work, sometimes he just didn't make the cut. However, he always held his head high when his struggles didn't pay off just like he kept his feet grounded when tasted splendid victories.
An incident that left an impression on me was the 1999 sub-junior national boxing championship held in Calcutta. I had trained extremely hard to get there, but, got kicked out in the first round itself. 'If others can win, why can't you?' I repeatedly asked myself after this disheartening loss.
His positive and resolute attitude has kept him going every time and is probably the most inspiring thing about him. He held his ground and in 2000, he won his first National level gold medal.
Vijender Singh did not lose his mind with the initial victories as many rising gems do only to get lost in the sea of their own confidence. He did not waste his time basking in the forelsket of fame and success. He aggravated his practice and emerged as the face of Indian youth boxing by the year 2003. The whole country had its eyes on him and any new talent could have succumbed to the pressure of such expectations, but he didn't. He used this pressure as motivation and that rightly placed confidence teamed with perfect training and sincere hard work resulted in a gold medal in Hyderabad at the Afro-Asian Games. He was only 17 years at that time.
His 2004 stint at the Athens Olympics was not one of his best performances. He was knocked out in the earlier rounds. However, he did not lose hope. He did not let this failure deliver a fatal blow to his entire career. His positive attitude reflects in his words:
I knew very little or nothing about the Olympics. Having qualified was itself a big achievement for me, and then being there was quite overwhelming. Although I lost in the opening round, but the fact that I fought well was enough for me to take away from Athens.
He made a comeback at the 2006 Commonwealth Games, Melbourne and won a silver medal. In the same year, he won a bronze medal at the Doha Asian Games.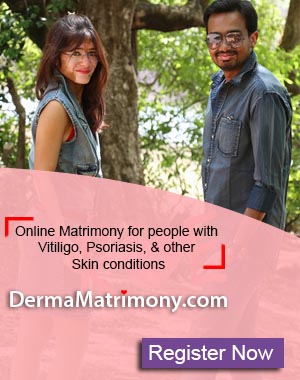 The Turning Point- 2008 Beijing Olympics
He won a bronze medal in the middleweight category in the 2008 Beijing Olympics. It proved to be a milestone in his career. With this, he became the first Indian to win a medal for boxing at the Olympics.
With yet another bronze at the World Amateur Boxing Championship in 2009, his name secured the top spot in the middleweight category on the charts of the International Boxing Association.
The never ending hunger for Medals
Though Singh was making headlines with his bronze medals, he isn't one to settle for that. He knew he always wanted the gold and he won it at the 2010 Commonwealth Boxing Championship. In the same year, He lost the Commonwealth Games semi-finals due to a controversial foul and had to be satisfied with the bronze yet again. His next major and undisputed victory was winning the gold in the middleweight category at the 2010 Guangzhou Asian Games. However, he couldn't perform well in the London Olympics 2012 and couldn't make it to the semi-finals.
The big decision of Turning Pro
Vijender was among the very few amateur boxers in India who was very much popular among the masses- almost a celebrity. In his amateur boxing career, he represented and bagged many medals in events like Commonwealth games, Asian games, World boxing championship including an Olympic medal as well. Hence, it was pretty obvious for the whole country to expect a good show from him in the Rio Olympics 2016 as well.
But, almost a year before the Olympics, he revealed his plans of quitting his amateur career and turning professional by signing a contract with a UK based sports and entertainment company. It meant that he was not going to represent India in the Rio Olympics. It was a big surprise for everyone- government, Indian boxing federation, the Indian national boxing coach and all the Indian fans.
I'm excited to turn pro and looking forward to this new chapter of my life. I would be missing the Olympics for sure. But, I would be the first Indian boxer to turn professional. Hence, I see a big opportunity here to motivate fellow boxers by performing well. I am quite hopeful that my stint in the professional boxing would make boxing more popular in India and help budding boxers with better opportunities. I want to train hard and perform for my country at the global level.
This career decision of Vijender didn't go well with the Haryana government where he was working as Deputy Superintendent of Police (DSP). The Haryana government offered him this high profile as a reward for his Olympic medal. Hence, turning pro and not representing India at the upcoming Olympics clearly annoyed the local government and they didn't approve his leave application for one year to go to UK and train for professional boxing.
I have decided to quit the Haryana police job if I would need to choose one among job or boxing. The reason is simple- whatever I am today is because of boxing. It's boxing which helped me to get the job of a policeman and I can't leave my sport. Boxing is my first love and I love it more than anything else; I will box till my age permits.
He didn't require to face such a situation as the Haryana government sanctioned his leaves after a brief legal battle.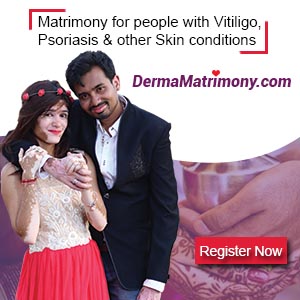 Fantastic Pro boxing record
Vijender has brought a smile to the faces of all those people who were somewhat offended by his decision of not representing India at amateur boxing competitions (Olympic, Commonwealth games, Asian games etc.) anymore.
He has a perfect 9-0 record in his professional boxing career-won all his pro-boxing bouts till now. Out of these 9 wins, 7 are knockout victories.
He has defeated some of the big names in Pro boxing like Kerry Hope (USA), Dean Gillen (USA) and Andrzej Soldra (Poland).
Currently, he is in the news for his WBO Oriental Super Middleweight championship victory against the 'undefeatable' Zulpikar Maimaitiali from China. In order to maintain a peaceful relationship between the two countries that are unofficially in a state of cold war, Singh is willing to give up his title as a friendly gesture on behalf of his nation.
I don't want this title. I want to give it back to Zulpikar. I want to dedicate this win to India-China friendship. There is some tension at the border; need peace.
Vijender Singh vs Amir Khan
Amir khan, a Pakistan-origin British pro boxer, when asked to comment on Vijender's latest victory over Zulpikar, said that Vijender should raise his game now and fight tougher opponents to prove his mettle. He hasn't faced anybody really good till now.
On this, Vijender gave a befitting reply and challenged Amir to fight him anywhere anytime.
I'm ready to fight Amir anytime anywhere. If he wants to talk about me, why doesn't he fight with me instead? I respect all my opponents and don't consider them any less. It may be his opinion to call someone good or bad. So, if he feels himself really good, I am very much up for the challenge.
A Boxer can do anything!
Vijender Singh believes in the mantra- A boxer can do anything. Thanks to his good looks and charming personality, he was flooded with offers from Bollywood and TV industry. He appeared on various TV shows- MTV Roadies, Nach Baliye and 10 Ka Dum.
Also, he played one of the central characters in the movie Fugly (2014).
He also walked the ramp for several designers on various occasions.
When I walk for a designer, I walk the ramp as Vijender Singh, the boxer. I believe that by doing so, boxing will at least, in some way, get promoted in our entertainment industry. Plus, if cricketers can, why can't I? After all, a boxer can do anything. I am quite happy that my brief stint in the TV and film industry has helped in promoting boxing as a prominent sport in India.
Indian boxing surely needs this kind of pragmatism in order to thrive in a time where sports is highly commercialized. He also gave a piece of his mind to fellow sports people:
Most athletes are media shy. They keep to themselves and to their training. I'm not saying it is absolutely necessary for them to come out and face the cameras with confidence, but if they do, it will only help them and their sport. They will find themselves closer to their fans and will also get their word across more effectively.
I can't see my husband taking punches, says Vijender's wife Archana Singh
Vijender is married to his long time long term girlfriend, Archana Singh and the couple have a son, Abir.
Boxing is Vijender's profession and passion and I am fine with it. But, I can't see him taking punches and getting hurt. Boxing is a game where you are bound to take punches whether you win or lose. So, I don't watch his bouts on TV leave alone seeing him live. I do sometimes watch the recordings of his matches on Youtube, but a big No to watch him fight live.
Awards and Recognition
In 2006, he was awarded Arjuna award for his achievements in the field of sports. In 2009, he got Rajiv Gandhi Khel Ratna Award, India's highest sporting honour and in 2010, he got Padma Shri, India's fourth highest civilian award.
This is Vijender Singh and his journey of reaching the pinnacle of success in the world of boxing from a small village in Haryana.
References
https://en.wikipedia.org/wiki/Vijender_Singh
http://timesofindia.indiatimes.com/sports/more-sports/boxing/Vijender-becomes-world-number-one/articleshow/5067839.cms?referral=PM
https://web.archive.org/web/20121107152531/http://www.hindu.com/holnus/000200907291721.htm
http://www.hindustantimes.com/other-sports/vijender-singh-s-warning-why-doesn-t-amir-khan-fight-me-i-am-ready-for-it/story-CG27gvWF6XXEHOm9DQgO6H.html
http://www.hindustantimes.com/other-sports/vijender-s-wife-can-bear-to-see-husband-take-punches/story-LANiTNsRctOcBq3y1zmGDJ.html