The very famous Hollywood actor, producer and singer- Bruce Willis has struggled with severe stuttering during his childhood. As quoted in a personal interview given to Reader's Digest, he was a shy kid mainly because of his speech struggle. What he recalls is that his first encounter with stuttering happened at the age of 9 and it continued till the age of 17. It doesn't mean that he doesn't stutter anymore. But, obviously, now he has far more control over his speech and stuttering is not an issue in his life anymore.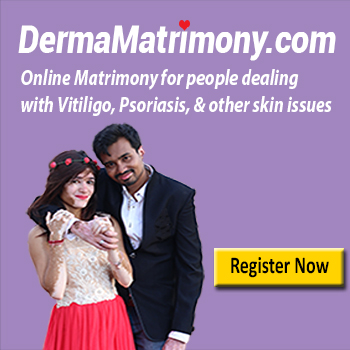 Although he has occasionally discussed about his childhood speech struggle in various interviews, it still amazes a lot of people that the brave heart John McClane (his screen name in the Die Hard movie series) was bullied during high school for too many blockages while talking. His schoolmates used to call him "Buck-Buck".
I could hardly talk. It took me three minutes to complete a sentence. It was crushing to anyone who wanted to express themselves. It was frightening- Bruce Willis
How Bruce Willis has Overcome Stuttering
To avoid speaking situations, he started to skip classes in high school. It eventually inclined him towards drama and plays. He would play comic roles such as joker so that he can bring smiles to the audience's faces without much talking. He tried to compensate for his stuttering by developing a naughty personality. To avoid bullying and to fit in with other students, he would do pranks and behave funny.
Yes, I stutter. But, it doesn't mean that I'm not good as the rest of you, better even. You see, I can make you laugh by my acting- the young Bruce Willis would tell his peers in the High School
His childhood antics helped him to develop a great sense of humor which makes him an awesome actor. You see, stuttering has some benefits too 🙂
Gradually, he developed confidence to do a little talking in front of the audience as well. Initially, it was something like dying, but, he held his nerves and to his surprise, he was flawless while dialogue delivery. Yes, when he would memorize the words and go on the stage- he would not stutter at all. It was amazing. This miracle would disappear as soon as he would go off the stage. Now, he would be stuttering again.
He discovered that playing a character on the stage would make him completely forget about his stuttering.
After high school, it was difficult for him to enroll for college education. Neither he got good grades to get some scholarship not his parents were rich enough to fund his education. So, he did some odd jobs for a year or two, saved some money and then enrolled at Montclair State College, New Jersey as a drama student.
One of the professors, Jerry Rockwood recognized his potential as an actor and suggested him to see a speech therapist to further improve his communication. It was the combination of acting and speech therapy which helped him to attain a high level of fluency to pave his way for success.
I still stutter sometime. But, now, I have learnt so much about how to deal with it.
A blessing in disguise
Stuttering has made me a better person, Bruce says. Having dealt with stuttering, now, he is more compassionate towards other people's pain and struggle. According to him, everyone in this world is dealing with some challenge or the other. Some challenges are visible on the surface (like stuttering) and others are hidden. Life is not a cakewalk for anyone. When you defend yourself with dedication and perseverance, you discover the inner strength that you were not aware of before.
Message to fellow people who stutter
Never let anyone make you feel like an outcast because you will never be an outcast. You know, no one can make you feel inferior without your consent- Bruce Willis's advice to fellow people who stutter
Creating Awareness about Stuttering
It needs a great level of self-acceptance and courage to accept an imperfection which you can hide otherwise.
By openly accepting his stuttering, Bruce is doing an incredible job of raising awareness about this less talked about speech disorder. It would certainly make the life easy of millions of stutters worldwide who struggle on a daily basis to complete their words.
On 6th June, 2016- Bruce Willis along with Joe Biden (the current American Vice President, also a stutterer) and other public figures have attended the 10th annual benefit gala of The American Institute of Stuttering to motivate fellow stutterers and to raise awareness about stuttering among common people. Bruce and Mr. Biden shared their childhood experiences which every single person in the audience can relate to. It was a liberating experience for everyone.
The American Institute of Stuttering is a non-profit organization in the USA that works for the welfare of the people who stutter. It's mantra is "Speak freely, Live fearlessly".
Open acceptance by public figures like Bruce Willis and films like The King's Speech and The Conjuring 2 are encouraging more and more people (who stutter) to get rid of unwanted shame and guilt to accept their speech and to work towards becoming better communicators rather than just trying to hide it.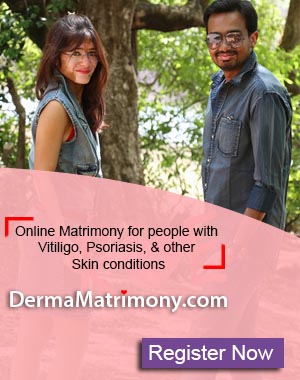 Advice to the parents
Be patient and listen to your kid. Never discourage or scold him/her. Whenever you get frustrated due to your kid's stuttering, do remember that no one wants to stutter. It is something that just happens and your kid is even more frustrated than you.
He does support the idea of seeing a speech therapy at an early age because if someone carries the tag of "stutterer" till adulthood, then there are high chances that it would be there for the rest of the life. It is easier to rectify the incorrect speech pattern at an early age than at any later stage.
Takeaway Message
The "Never quit" attitude has been a part of Bruce's spirit from the childhood. He didn't surrender to his speech struggle, rather, he fought his way out to write his own story of success.
Unless you allow, stuttering can't stop you from fulfilling your dreams. There is a long list of famous people who achieved their goals despite of stuttering. So, there is no reason that you can't succeed as well.
Love yourself, accept yourself and embrace all your personal traits. Be grateful to God for this wonderful life and make the best use of it.
Acceptance is the first step towards improvement. Stop denying, accept your speech imperfection and then make the very best efforts to improve it.
Read more: The amazing success story of Sylvester Stallone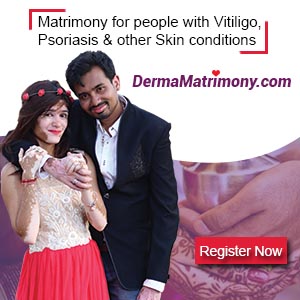 References
http://stutteringtreatment.org/wp-content/uploads/2016/04/American-Institute-for-Stuttering-Press-Release-announcement.pdf
https://en.wikipedia.org/wiki/Bruce_Willis
http://us.readersdigest.com/images/content/021102/bruce_willis_interview.pdf
http://projects.latimes.com/hollywood/star-walk/bruce-willis/