The life story of Jayantilal Gada is another fascinating saga of human capabilities.
A 10th grade boy from a humble background who started with a small video library and today, he is the founder chairman of PEN India Limited, one of the India's leading film and television production and distribution company. Jayantilal Gada is one of the top business minds in Indian film and TV industry.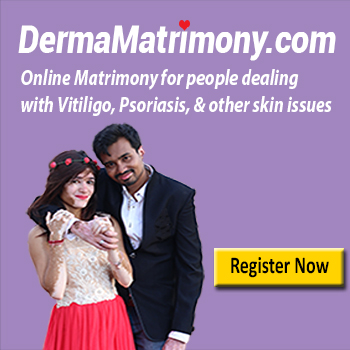 It is a dream come true for me that today I am making movies with the same film stars whose video cassettes I used to sell at one time.
He was born in 1962 in a village in Gujarat state in India. His father was running a grocery shop in the suburbs of Mumbai. After passing the matriculation examination, he got involved in his family business. Simultaneously, he completed courses in radio repairing and photography. Soon he realized that running a grocery ship is not his cup of tea. Then, he started a video library in a small section of his father's shop. His father didn't like it initially, but, he continued with it. Taking advantage of his course in photography, along with renting video cassettes, he started doing video photography for weddings also. Then, he started to rent out video cassette players also. Gradually, all this shaped out as a decent business model with good earning. Now, he was no more operating from his father's shop, but, he ventured his own independent video library with the name- Popular Video Cassette Company- involved in wholesaling of video cassettes.
Then, he took the first big risk of his professional career. He made deals with film distributors to buy the copyrights of films to make and market the official VHS (video home system aka video cassettes). He did all this before he turned 25. It was quite a big step into entrepreneurship, but, lack of finance was holding him. He understood that to make big in the distribution and marketing field, you need to extend credit. So, he would take soft loans and credits and extend it to others. This decision back fired. He lost a big amount of credit and almost became bankrupt. But, he didn't lose heart.
He started all over again with even more courage and dedication. He renamed his company as Popular Entertainment Network (PEN) India Limited. This time, he decided to bypass the middleman (distributors) and take the copyrights of films directly from the film producers. Few of his friends in the film industry helped him a lot in this matter and gradually, he learnt all the basics of the copyright thing. From there onwards, he never looked back.
Due to his attitude of fair dealing and firm commitment- he quickly built a reputation of " a man of his words".
The Biggest Turning Point in his career- Showing "Sholay" on Doordarshan
At that time, there were no private TV channels- it was just Doordarshan (public service broadcaster driven by Government of India) with a reach to every household in the country having a television set. So, there were only two ways of watching a film other than going to movie theaters.
Taking a video cassette and player on rent
Watching a film which is being shown on Doordarshan
Being a visionary in film distribution, he approached Doordarshan with an innovative deal- Doordarshan would give him a three hour slot to run a movie and he would show commercial ads in between to make money. In return, Doordarshan would get a handsome monetary reward and enhanced satisfaction of its viewers. And, Mr. Gada would retain the rest of the money to make up for the copyright buying expenses. So, in all, it was a win-win situation for everyone. This innovative policy was approved and hence, it was the beginning of a new chapter in Indian film and TV industry.
This idea proved a big success and motivated Mr Gada to show one of the biggest blockbuster Bollywood movie of all time- Sholay. In 1995, even after 20 years of release, Sholay was still running in theaters and hence, the film producer was reluctant to sell the TV rights. When contacted, against the normal price of $ 38000 (INR 25 lacs), he demanded $ 186,000 (INR 1.25 crores) – five times more. The producer was sure that Mr. Gada would not pay this much money. To his surprise, Mr. Gada agreed. To cover this huge expenditure, Mr. Gada convinced the Doordarshan team to treat Sholay as three films and he was given a time slot of nine hours in a single stretch. In this way, the movie with original running time of three and half hours was shown in nine hours with so many ads and even some songs were shown twice. Despite of giving trouble to the audience, it was the craze of this movie that resulted in the record TRP (television rating point) of 76 with an approximate revenue of $ 1.1 million (INR 7.50 crores). Recently, the Bollywood movie "3 Idiots" was shown on TV with a TRP of 11. Just compare 76 to 11… Simply Wow!!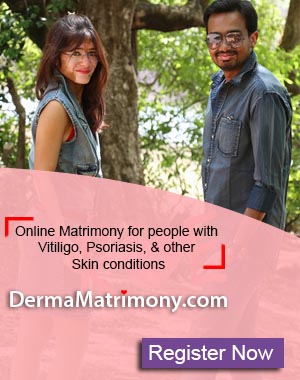 Through this transmission, Mr. Gada made money as well as name.
Neither he was having any formal education in business management nor he had any links in the film industry, but, being a Gujarati, business has always been in his blood. You know, some people are just born with a business attitude and Jayantilal Gada is certainly one of them. Originally bought to show this movie twice on TV, Mr. Gada approached and convinced Sony TV to show this movie again in 1996. It was again a masterstroke. For the first time, Sony beat Zee TV, the then number one private TV channel, in terms of TRP.
In 2004, the then chairman of Zee TV gave him the exclusive rights to buy films to be shown on Zee TV and its associate channels. Since then, his company is committed to buy best movies for the entire Zee TV network.
He took India's animation movies standard to an all time high when produced the historical drama movie- Mahabharat (2013) with a whopping budget of INR 50 crores ($ 7.5 Million). It has won the Best Animation Film award at the 3rd Fiji Film Festival.
Today, his company, PEN India Limited is involved in Films production and distribution along with buying copyrights for private TV channels including the Zee network.
Among the most prominent movies produced (or distributed) by his company PEN India Limited in recent years are:
Singh is Bling (2015)
Entertainment (2014)
Sholay#3D (2014) – Re-release
Issaq (2013)
Kahaani (2012)
Mahabharat (2013) – animated movie
Shivaay (to be released)
On the personal front, he got married at the age of 21 and have two children. He has one more son with his partner, the CFO of his company, Reshmaa Kadakia. All of his children are involved in his company.
He took a back seat in 2014 at the age of 52 to make way for his elder son, Dhaval Gada. It has been quite a satisfactory journey for him. Throughout this time span of more than 27 years, he earned name, fame, respect and established himself as a humble, honest and down to earth personality with unmatched expertise in film production and distribution.
According to Mr. Gada, in business, you have to rise above emotions. Ego, anger, non-committal attitude and too much selfishness- these things would hinder your growth as a businessman.
He is quite optimistic and wishful that his children would take his business to new heights with the course of time.
After taking charge from the father, his son has been trying to expand the business and he has started producing Television daily soaps as well. He is also trying his hands in the distribution of South Indian (regional language) movies.
According to Mr. Gada, Quality always beats quantity. I always made money whenever I took calculated risks and invested in good quality movies.