There are so many inspiring rags to riches stories where people overcome gigantic hurdles in their lives to completely turnaround their financial status with dedication, perseverance and unshakable trust on their abilities.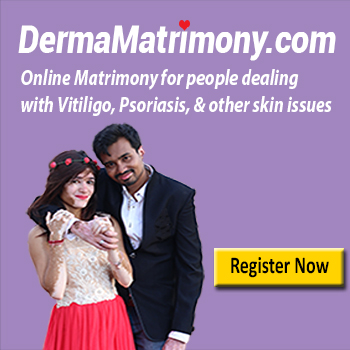 Kalpana Saroj's life story is one of them, but, a special one. Not only she was born to poor parents in a small Indian village, but, she is a dalit and a victim of child marriage also. She was married at the age of twelve to a guy ten years older to her.
In Sanskrit, dalit means "oppressed". According to the traditional Indian caste system, dalits are low caste people. In earlier times, they were considered as untouchables and face severe social discrimination. They were given less opportunities for education and employment and often lived in poor conditions. The situation was worse in the villages than towns and cities. Hence, we can imagine Kalpana's struggle as a child.

Here, it is worth mentioning that for the last three decades, government is investing heavily on various social welfare schemes for dalits to provide them equal education and job opportunities and ensure equal social status. However, there is a lot to be done considering the large population and size of a country like India.
Kalpana Saroj is a true symbol of female dalit struggle- a poor dalit girl from a small village went on to become a successful entrepreneur with a net worth of more than INR 700 crores (USD 100 million).
Early Life
She was born to dalit parents in a small village in Maharashtra. In her village, it was uncommon for dalit girls to get even the basic school education and the practice of child marriage was pretty common.
My maternal uncle used to call me zeher ki pudiya (a little pouch of poison) because girls were considered as a burden on the family and they were better married off at the earliest.
Her father was a police constable and despite the heavy criticism from society and relatives, he sent her to the local village school. She was good at studies, but, the discriminatory behavior of teachers never allowed her to nurture her talent. Even the parents of other children didn't like a dalit girl studying with their kids.
Being a dalit student, I was not allowed to participate in school functions. Also, the parents of other children used to scold their children for playing with me, visiting my house or even sharing food with me.
Her father couldn't resist the pressure of society anymore and she was married when just 12 and a student of class 7. She came to Mumbai with her husband and in-laws. They used to live in a slum. For her husband's family, she was nothing but a free maid for cooking, cleaning and washing.
I was abused badly by my husband's elder brother and her wife. They used to pull my hairs and beat me over little things like extra salt in meals, clothes are not washed properly or floor not cleaned well. They starved me and made me a walking corpse.
Her father went to meet her six months after the marriage and he couldn't even recognize her. It took him no time to understand the whole scenario and he decided to bring her back to the village.
My father rescued me from that violent relationship otherwise I would have died in next few months. It was not an easy decision at all because it was no less than a sin for a married girl to return back and stay with her parents. It was almost unacceptable at that time. But, we had no other option- staying in that house and to continue in that relation was nothing but death for me.
Lowest point in her life
After returning home, she tried to resume studies, but, the judgmental comments of society didn't let her do it.
The elderly women in my home village would advise me to return back to the husband's house. For them, it is better to die at the husband's house than to return back to parent's place. They would taunt me and throw comments as if I have done a crime. Not only me, but, my whole family was under pressure.
Every person has a breaking point!
One day, she decided to end her life all for once and consumed three bottles of pesticides. Luckily, the family members caught her in the act and took her to the hospital in time.
Getting started again
This failed suicide attempt completely changed her attitude towards the life. Now, she decided not to leave this world as a loser, but, to achieve something big and then die. At the age of 16, she convinced her parents to let her move to Mumbai at her uncle's place because there were no job opportunities in the village. In Mumbai, she started with a job at a garment factory as assistant tailor. Her salary at that time was just 2 rupees a day (around 1 dollar a month). Within a few months, she mastered the art of operating an industrial sewing machine and become a senior tailor to get a decent hike in salary.  Things started to improve, but, suddenly life again took an ugly turn. She lost her younger sister because her family couldn't arrange enough money for her treatment.
The turning point
This incident made her realize the importance of money. Now, she decided not to settle with an ordinary job, but, to become an entrepreneur.
One day, she heard about a government loan scheme for dalits on radio. She immediately applied for it. But, it took a few months to get the money because of the complex bureaucratic process. With this loan money, she installed a few sewing machines in her home and started working 16 hours a day. It turned out to be a profitable venture. With that profit money, she started a furniture business along with the existing tailoring business and gradually, expand the furniture business.
During this period, she remarried, at the age of 22 to Samir Saroj, a businessman involved in steel furniture business. She has two kids from this marriage- a son and a daughter.
This marriage didn't last long due to her husband's untimely death.
The major breakthrough
One day a man came to her with a proposal of buying his land at a throwaway price of 2.5 lakhs. This piece of land was caught in some legal troubles and he needed urgent money. Kalpana grabbed this opportunity- she gave him 1 lakh in advance and paid remaining amount within a few months. She fought the legal battle for around 2 years and finally got it cleared from all the legal issues. With that, the price of that plot shoot up to 50 lakhs in no time and it paved the way for her to enter the very lucrative real estate and construction business.
I struck gold with that controversial land deal. I was in and out of the courts for the next 2 years to get it cleared. But, it was worth the pain. I partnered with a land developer to construct a building on that land and it was my entry into the construction business. It helped me to get recognized as an entrepreneur and people started to talk about my successful journey from a poor dalit girl to the owner of a tall building in Mumbai.
Becoming the Chairman of Kamani Tubes
Getting impressed with her entrepreneurship skills, the worker's union of Kamani Tubes- a meal engineering company under massive debts- approached her to take charge and get it back on the track.
Kamani tubes, established in 1960, was closed in 1985 due to conflict between the management and worker's union. In 1989, the Supreme court of India ordered to re-open it and handed over the operative charge to the worker's union. The workers couldn't run it properly and it went under huge debts and eventually, it came on the verge of closing down again.
In 2000, The worker's union approached me to run this company. They were not getting their wages from last 3 years; the electricity and water supply was cut due to non payment.  Initially, I hesitated, but the poor financial conditions of 3500 workers compelled me to take this challenge.

I could relate to the workers and their financial problems. Hence, I decided to try my best to take this metal engineering company out of serious debts and establish it as a smooth running, profit making entity. I negotiated with the banks and other financial institutes to forgive the interest and other penalties so that we can start again. At the same time, I made a core team of 10 individuals to run the day to day operations in a smooth way. Gradually our efforts paid off and today, Kamani Tubes is sailing smoothly to become a profitable company again.
Social welfare activities
Kalpana has founded "Kalpana Saroj Foundation"- an NGO that guides poor and socially backward people about various government welfare schemes and inspire them to take benefits from them. Also, her NGO provides quality education to poor, needy children by funding various educational institutions.
Also, she regularly visits her home village and does charity work to help those in her community.
I intend to invest in farming in my home village and create job opportunities there. I don't want any child, especially the girls go through what had happened to me. I want all the girls of my community to take me as an inspiration and achieve whatever they aspire for.
Awards and recognition
Kalpana has bagged several awards and recognition for her entrepreneurship skills and social welfare initiatives. The most prominent ones are listed below:
She was awarded the Padma Shri, the fourth highest civilian award in India, in 2013 in the field of Trade and Industries.
Ninth Rajiv Gandhi award for women entrepreneurs in 2006
Despite of having no banking background, she was appointed to the board of directors of the Bhartiya Mahila Bank in 2013-  a government owned banking company, primarily for women.
She has been a representative of the World Peace Committee
My mother is my idol, says Kalpana Saroj's daughter
Seema is Kalpana's daughter from her second marriage. She has studied hotel management from London and about to launch her first restaurant at the same location where her mother used to run the steel furniture assembling business.
I am proud to be Kalpana Saroj's daughter. In childhood, I and my brother used to complain that she never gives time to us, but, only now we have realized her hardships. Even today, she works 16 hours a day. She is everything to me- my strength and motivation.
Her message
When I came to Mumbai after that suicide incident, I didn't even know where to go. I was a poor girl from a small village. Now, two roads in this city are named after my company. It shows that if you put all your heart and soul into your job and never give up, things will happen for sure.
She is often referred as the original Slumdog Millionaire because she started her career from the slums of Mumbai and today, she is the Chairman of an industrial set up with the net worth of more than 700 crores. In 1997, she had a Maruti 800 and today, she owns several luxury cars.
I have faced this double edged sword- a poor woman that too from a dalit community- to achieve this much in my life. From all these experiences, I can conclude that hard work never goes unrewarded. It is fail proof. If you can work towards your dream with dedication, perseverance and tremendous amount of faith in your abilities, you are bound to get success..sooner or later.
References 
https://en.wikipedia.org/wiki/Kalpana_Saroj
https://en.wikipedia.org/wiki/Dalit
https://twitter.com/@kalpanasaroj
http://www.business-standard.com/article/finance/bharatiya-mahila-bank-starts-with-7-branches-113111900752_1.html